Ozro Blanding Foster, life and times.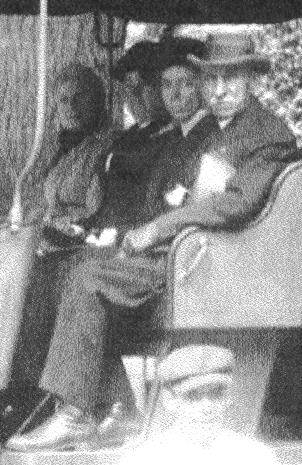 O.B. seated with Ida Porter on trip to New York c. 1915
While this started out as a means to preserve a small recollection of O. B. Foster, my great grandfather based on a 1930 bio by Ida Porter and some additional stories I remember hearing as a child, I have discovered the story of John Walter, another of my great grandparents, as told in 1945. And thanks to the capability of the internet I was able to discover considerable new information on my other namesake, great grandfather Lare Dean. I have also traced my cousins Mayo and Rockwell families. And produced a brief exploration of my ex-wife family.
Start here with the story of O. B. or go to family pages. Click on links to navigate the genealogy both up and down, there is no rigid format employed.
---
The principal families involved are -
---
With more references to these -
---